Home » Our Staff
Our Staff
Rev. Angelo Gratsounas – Senior Pastor
Ange is married to Linda and has three daughters Caitlin, Stephanie and Chloe. Ange comes from a Greek Orthodox background, becoming a Christian in his late teenage years. He worked as a maths teacher before completing his B.Th. at Morling Theological College. Ange served as Associate Pastor at Springwood Baptist Church before commencing as Senior Pastor at Narwee mid-1997.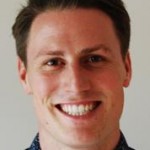 Brett Hookham – Associate Pastor (Young Adults)
Brett is married to Victoria and they have two children Micah and Matilda.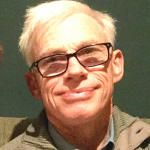 David Williams – Associate Pastor (Pastoral Care/Seniors)
David is married to Liz and they have three adult children Matt, Jared and Steph.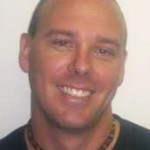 Luke Bartlett – Youth Pastor
Luke is married to Michelle and they have two children Jamie and Leah, and works with our youth on Friday nights and Sundays.
Robyn Garlick – Children's Pastor
robyn@narweebaptist.org.au
Robyn is married to Ian and they have two adult daughters Amanda and Carly. Robyn runs Zone 46 on a Friday afternoon, Holiday Club in July, Kidz Camp in April and Oasis (Years 4-6 Department) on Sunday mornings at Kidz Church. Robyn is passionate about seeing kids grow in their knowledge of Jesus and the Bible and making choices to follow Jesus and keep on following Jesus each day in their lives.
Suzanne Ward – Children's Worker
Suzanne is married to Stephen and has three children Jackelyn, Matthew and Jacob. She joined the NBC children's ministry team in March 2010, running our Sunday morning Kidz church programs and Homework Plus on Monday afternoons. She also continues to work as a primary school teacher part time at Bankstown Public school where she has been since 2000.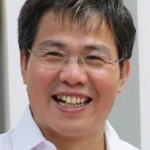 Lianbo Zhang – Mandarin Pastor
Lianbo is married to Julia and they have two children Gabrielle and Joshua.
Lisa Byrnes – Office Secretary (Mon – Thur)
churchoffice@narweebaptist.org.au
Lisa is married to Rob and they have two adult children, Tim and Hayley. Lisa has worked at Narwee Baptist Church since 2001. Lisa is passionate about Christian books and headed up the Booknook ministry for sixteen years.
Doris Limnos – Office Secretary (Fri)
Doris is married to Tony and they have three children, Ethan, Maddie & Malachi.